Hospital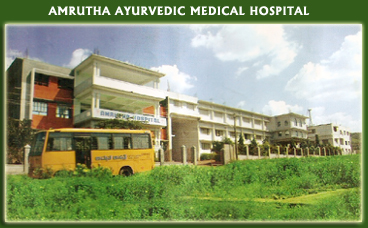 The Hospital is owned by the Bagamar seva Samiti and it has well pledged Ayurveda, orthopedic and yogic science departments. This hospital has got out-patient department (OPD) and in-patient department(IPD) for 150 beds with well equipped treatment sectin. The treatment section comprises
(1) Kaya Chikitsa
(2) Prasooti tantra
(3) Koumar brutty (balaroga)
(4) Shally tantra (surgery)
(5) Shalakya tantra (ENT)
(6) Pancha Karma Yoga and also houses sophisticated treatment facilities like
(a) TUB BATH
(b) MASSAGE THERAPY
(c) SUN BATH
(d) SPINAL BATH, Etc.

And we are conducting Health checkup camp in surrounding villages every week. And we are conducting eye operation camp.
The College has its own hospital; it is having both OPD and IPD sections. The dedicated doctors give 24 hours services. All types of treatment are given here like PANCHAKARMA, YOGA CHIKISTS, well-equipped MATERNITY section. A special orthopedic wing is working here. It is drawing attention mainly of the illiterate and poor villagers about Ayurveda, the ancient medicines showing its wonderful result making miracles.
Facilities :

24/hrs. Service

Physician

General Surgery

Orthopedic Surgery

X Ray

E.C.G. Ultrasound Scanning

Oxygen

Laboratory
& all types of facilities are available in the Hospital with Ambulance Service.